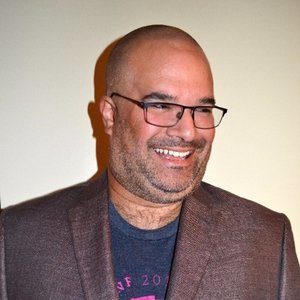 JJ Asghar
Special guest
JJ works with Strategic Technical Alliances at Chef Software making integrations work with Chef, Habitat, and InSpec.. He works on everything from Azure, VMware, OpenStack, and Cisco with everything in between. He also heads up the Chef Partner Cookbook Program, dubbed Sippy Cup, to make sure customers of Chef and vendors get the highest quality certified cookbooks.
He lives and grew up in Austin, Texas. He enjoys a good strong stout, hoppy IPA, and some team building Artemis, madding Dwarf Fortress or Rimworld or pair programming cluster Factorio. He's a member of the Church of Emacs, though jumps into Vim on remote machines. He usually chooses Ubuntu over CentOS, but secretly wants FreeBSD everywhere. He's always trying to become a better Ruby developer, but flirts with Go, Rust, and only when he has to, Node. A father and husband, if he's not trying to automate his job away he's always to convince his daughters to "be button makers not button pushers."
JJ Asghar has been a guest on 2 episodes.
February 19th, 2018 | 1 hr 9 mins

JJ Asghar from Chef explains how he found his way into DevOps and why DevOps makes Christmas better. We also discuss the latest news about Uber's security breach and how it could have been prevented.

February 11th, 2017 | 51 mins 14 secs

austin, boy scouts, chef, cloud

Having worked in cloud since before cloud, JJ and I talk about what companies are using various cloud things for. We also discuss the conceptual history of cloud, and what exactly he does as a "business development" person at Chef.