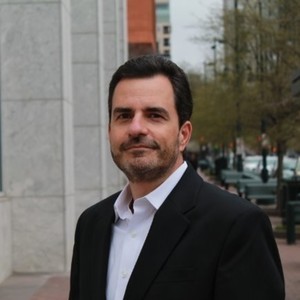 John Mitchell
Special guest
John says:
My entire career has centered on information technology. I began programming as a kid and as far back as I can remember I have been interested in innovative technology and change. I began my career at Duke Energy as an application developer, but was quickly drawn into new technology integration projects. I have had opportunities to serve as a technical lead and architect on significant enterprise and business unit technology change projects. Two of the more significant projects were the Enterprise Email (Profs to Notes email conversion) and new Document Management system implementation projects. In 1999, I served as IT Architect for Nuclear IT. Here I gained a broader perspective of technology and how it is used in the Nuclear energy business. In 2003, I moved to IT management where I continue to enjoy the never ending challenge of becoming a stronger, more effective leader. As Director of Infrastructure and Solution Delivery, I've had the unique opportunity to develop and implement new infrastructure strategies, oversee large business systems implementations, lead Nuclear IT merger integration planning, and represent Nuclear on Mobility, Innovation, Investment management, and Enterprise Architecture boards. Most recently, I established the first true mobile development team at Duke Energy. The team adopted a "mobile first" mindset with a focus on usability and agility. The initial native iOS apps have been a resounding success, not only increasing business productivity for users, but also showing the value of quick, mobile solutions for the enterprise. With my newest challenge, I look forward to advancing Duke Energy's strategy for Analytics and Mobility. Approaching this with a bias toward enabling business agility, Analytics and Mobility can take us beyond "data driven," toward becoming a more digital company.
John Mitchell has been a guest on 1 episode.
March 26th, 2018 | 1 hr 56 secs

This is a great conversation with John Mitchell about Duke Energy improving it's software capabilities, doing "digital transformation," as the kids like to call it. We start from the beginning of what kicked the company off, a shift from COTS software to mobile apps and analytics.