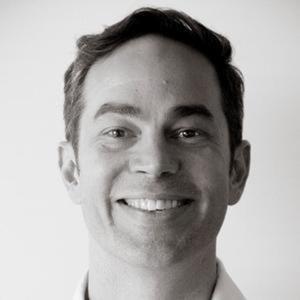 Matt Ray
Co-Host of Software Defined Interviews
Matt Ray is the Sydney, Australia-based manager of Solutions Architecture (APAC) for Chef Software. He is an active open source contributor, a host of the SoftwareDefinedTalk podcast, blogs at LeastResistance.net and is @mattray on Twitter, IRC and GitHub. He has presented at OSCON, Velocity, DevOpsDays, OpenStack Summits, ChefConf, LinuxCon, SCALE and other conferences.
Matt Ray has hosted three Episodes.
April 8th, 2019 | 1 hr 14 mins

Matt and Brandon interview Adam Jacob the co-founder of Chef. We discuss Adam's career, what led him to start Chef and Chef's recent decision to open source 100% of its Software. Plus, Adam give us some tips on Dungeons & Dragons and transitioning from being a founder to an executive.

March 26th, 2018 | 1 hr 56 secs

This is a great conversation with John Mitchell about Duke Energy improving it's software capabilities, doing "digital transformation," as the kids like to call it. We start from the beginning of what kicked the company off, a shift from COTS software to mobile apps and analytics.

March 18th, 2018 | 1 hr 4 mins

Security, security, security! Everyone wants security, at least they say so. How it's actually managed and even conceptualized in organizations is a lot more than just patching software and using CAPTCHA's. In this discussion, Coté talks with Javvad Malik who's been in the security business for countless years. In addition to talking about how security is done well and poorly, they discuss controversies in the space and establishing a good baseline for securing organizations. Also, there's talk of being an industry analyst, British patriotism (or lack thereof?) and webinars, among many other topics.